Workshops and Clinics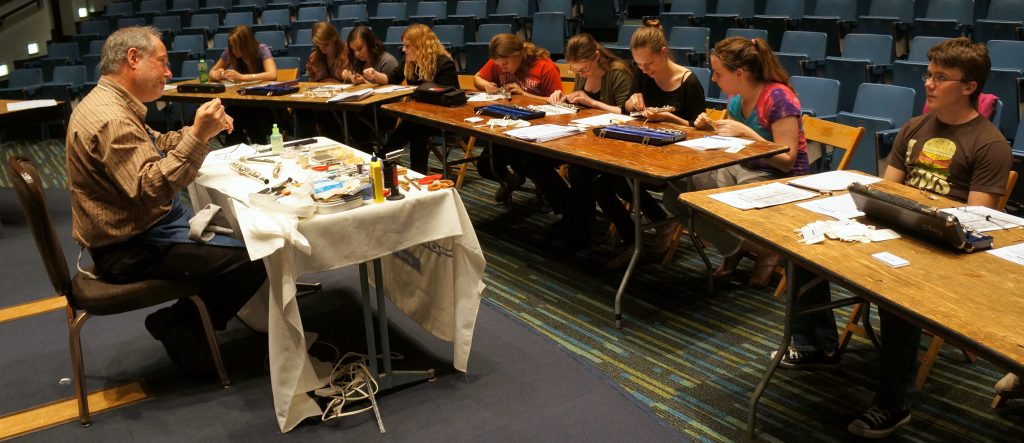 Flute Specialists, Inc. is available to provide workshops and clinics to any university, college, school, flute club, flute association or private studio. These sessions can be scheduled either as in person or virtual events and Flute Specialists can present on a wide variety of topics. From emergency repairs to tips on reducing performance anxiety and many other topics, Flute Specialists wants to provide learning and engagement opportunities for your group.
Flute Specialists Artists are offering presentations on the following topics:
Orchestra and Ensemble Etiquette with DSO flutist Amanda Blaikie
Finding Your Forever Flute: An Overview of the Trial Process
Exhibition of multiple flute brands or your brand of preference
Emergency Repair Tips for Flutists
Now What? Navigating the Professional World After Graduation
An Introduction to Extended Techniques
Starting and Building Your Private Flute Studio and/or Flute Choir
Starting and Building a Flute Choir
Chamber Music Techniques with BETA Quartet
Playing Your Best: Tips for Reducing Performance Anxiety
Finding Efficiency in the Practice Room by Amanda Blaikie
Get your Best Tone Everyday
Tips and Tricks for Technical Passages
How to find Inspiration and Motivation
Or a topic of your choice
Each of our staff of professional instructors are also available for clinics and sectionals.
Inquiry Form